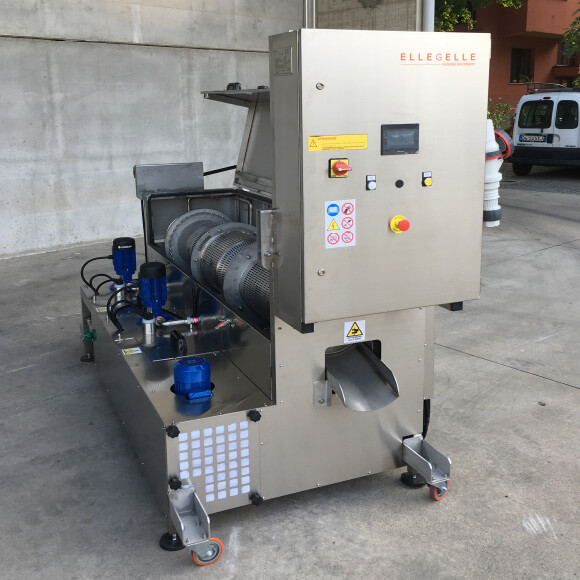 Continuous washing plant with screw conveyor series TCL
Continuous washing plant with screw conveyor.
Construction en acier inoxydable Aisi 304. Single-stage or multi-stage washing system, both spray and immersion, for parts with complex geometry. Made of Aisi 304 stainless steel.
Automatic single-stage / multi-stage tunnel with screw conveyor.
Washing takes place in several stages that can be configured according to the geometry of the pieces.
Electrical panel with PLC TOUCH SCREEN:
Immersion wash
Immersion wash with flux
Spray washing with high impact blade nozzles
Rinsing with mains water or demineralised water. Air blade drying
The water and detergent washing solution is collected in the loading tank and reused until its complete exhaustion. The washing temperature reaches 60°/80°C with minimum energy expenditure thanks to the complete insulation paneling, and it is a guarantee of an excellent result in washing even dry grease with considerable resistance. This temperature facilitates a quick drying of the piece.
Technical data
Customizable at customer's request
Optional
Coalescence oil separator
Ultrafilter up to 100 to 5 microns
Emptying pump
Automatic water filling with detergent dispenser
Automatic piece loading / unloading system